Showing 33–45 of 45 results
Related blogs
We have published a number of blogs related to this category to help showcase how the product can be used.
Greenhouse Base - The Benefits Of A Plastic...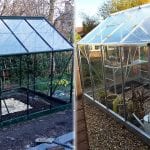 When buying a greenhouse there is a large selection of structures to choose from but when it comes to a base there is only one choice...
read more ❯