Roofing tiles were first introduced to the world back in early Roman and Greek times. Made traditionally from clay, the original tiles were very heavy and are thought to have weighed around 30 kg each. Thatched roofs were more commonly used due to being much cheaper and less labour intensive. However, due to the tiles being fire retardant and non-permeable, this made them the favourable option for use on important temples and buildings.
Tiles have changed a little since then, with more options for you to choose from to tile your roof including stone, plastic, clay, concrete and even rubber.
Our Rubber Roof Tiles
Our non-slip rubber tiles are manufactured from 100% recycled rubber and available in 3 colours: Black, Red and Green. As well as being used on flat roofs, our tiles can be used for a number of applications including but not limited to balconies, terraces and even patios. Along with their Interlocking design, our tiles can be secured by using rubber adhesive and sticking them to a waterproof substrate.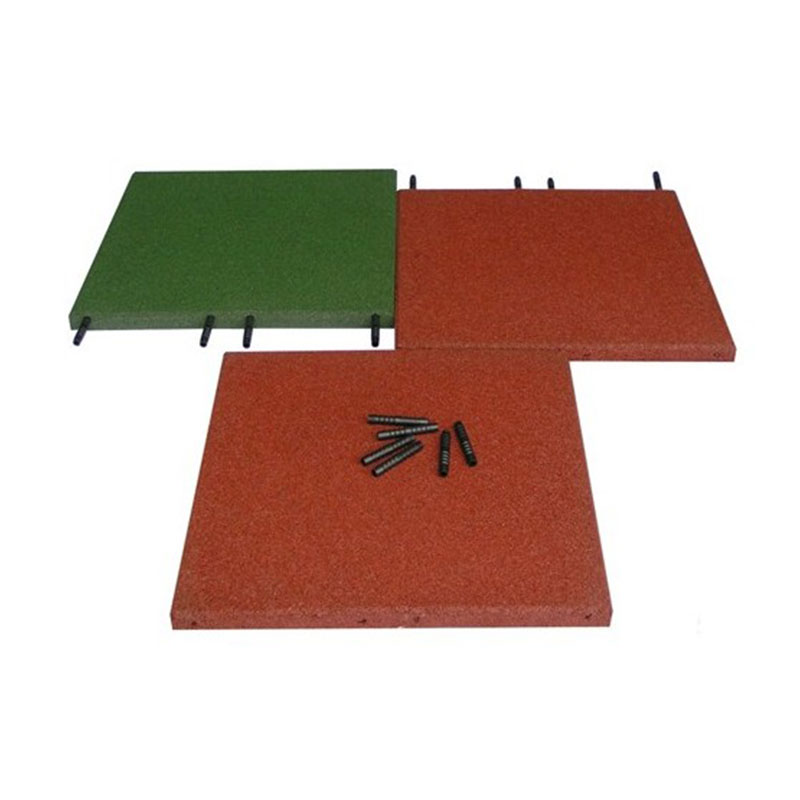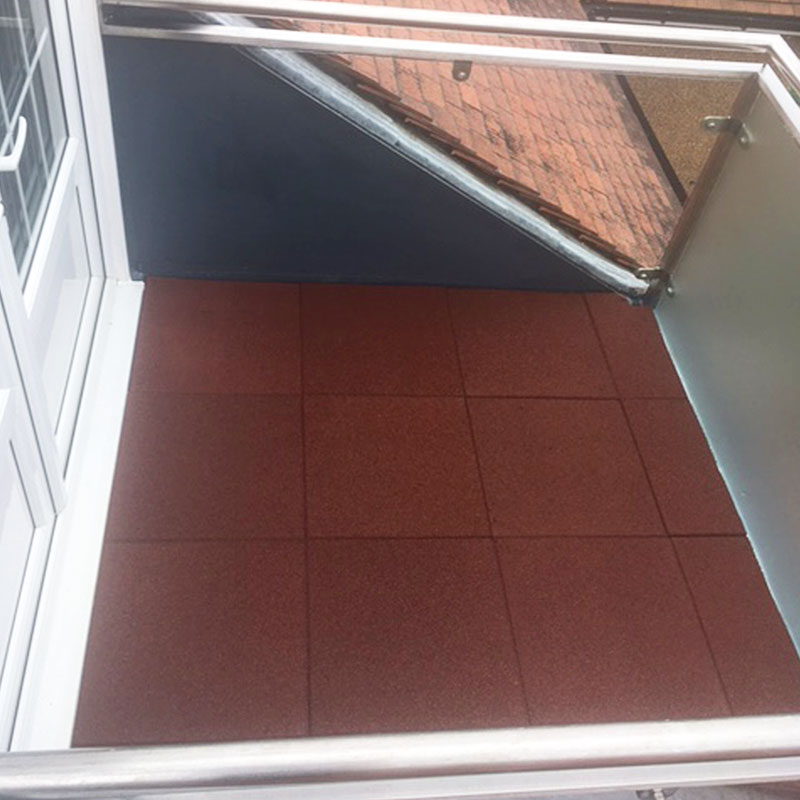 Advantages & Disadvantages
There are a number of advantages that our roof tiles carry which will be present and applicable to almost every project they are involved in:
• Each tile is weather and UV resistant
• You gain the dual benefit of insulating and heat reflecting properties,
• The tiles are made from 100% recycled items and are recyclable at the end of their lives,
• As the tiles are made from rubber, each tile is non-slip,
• Increased noise reduction thanks to the rubber tiles' thickness,
• There will be no chance of freeze thaw which does affect harder materials,
• Should it fall from a roof, it can withstand the shock of a fall from height and will cause far less damage to the surface below,
• Although the tiles are not permeable, channels are created between the installed tiles which allows water run off. This means there will be no standing water on top of any tile. By using a waterproof substrate below, there will be no leaking or water damage to the surface below,
• Our rubber tiles will also move with the existing structure as it settles which will prevent cracks and leaks from forming which can be the case with other roofing materials,
• Finally, concrete and harder materials are typically more expensive to create and buy compared to rubber roof tiles and do not require small pedestals under them to allow for sufficient drainage,
Despite the fantastic advantages mentioned, there are of course some disadvantages as with all products:
• Our rubber tiles will give you less of a natural roofed look compared to using slate or asphalt tiles,
• Rubber tiles ARE NOT suitable for slanted roofs!
• Although lighter than some materials, they are still heavy and some people may struggle to install them alone.
Conclusion

Although most options for roof tiles will give you a quality and durable finish which requires minimal maintenance, our rubber roof tiles will more than likely give you far more value for money than other options thanks to the many more benefits covered earlier in this blog.
Despite the few disadvantages, our tiles are a worthwhile investment. If you have any more questions or would like more information on our roof tiles then take a look at our rubber roof tiles category or get in touch via the contact us page.