Jump To:
The Project
This case study comes from a past customer who contacted us after discovering that he needed part of his driveway replacing. The side of his driveway where a Motorhome was parked for long periods of time was starting to show signs of wear. They decided it would be better to sort out the issue as soon as possible themselves, rather than wait for it to get worse and be in need of an urgent repair or replacement by a company or handy man which may be more expensive.
Thus a search for a replacement parking area for their Motorhome began. Their search began with looking at laying concrete themselves but decided against this due to the very heavy labour. Which is when they start searching for driveway solutions and came across our X-Grid® product. After reading up on the benefits of X-Grid and seeing how past customers have used X-Grid® they ordered 15 square meters and a sheet of GeoTextile Membrane the same day! The order arrived with the customer 3 working days later.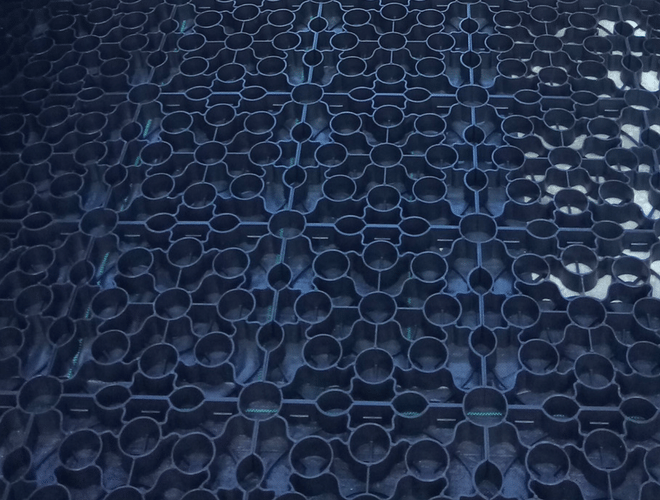 The Work
The work for our customer started with removing the old, wearing away driveway. This was a hard job which took a few days but was worth the effort in the end. Once the area was clear the sheet of Geo-Textile Membrane was laid down and secured into the ground. Membrane is used to allow water and other liquids to drain away naturally whilst acting as a barrier and stopping any weeds or plants from growing up and through the base.

With the membrane secured, the installation of the base could begin. Starting in one corner and laying each grid one at a time until the entire area was covered, the customer simply secured each panel together as they went along using the specially designed slot and peg system. This process took no time at all and we were told how easy this was for them to complete.
Finally, all that was left to do was to fill the full area with decorative gravel (around 8kg of gravel is needed to fill each panel) which would increase its strength and its attractiveness. Then the motorhome could be parked on the X-Grid®!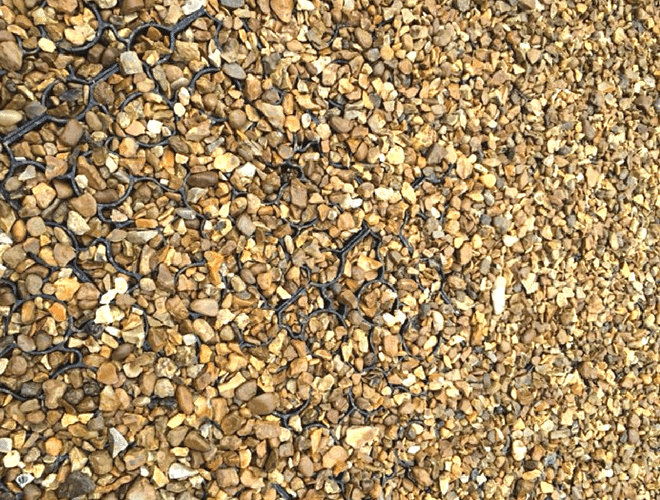 Conclusion
A big thank you to our customer who shared the photos and information of their installation to enable us to create this great motorhome parking case study. We are pleased our strong, easy to use and affordable X-Grid® has helped them replace and transform their driveway.
Should you have any questions to ask regarding our products and their uses, or have photos and information to share with us of you using our products then please do contact us.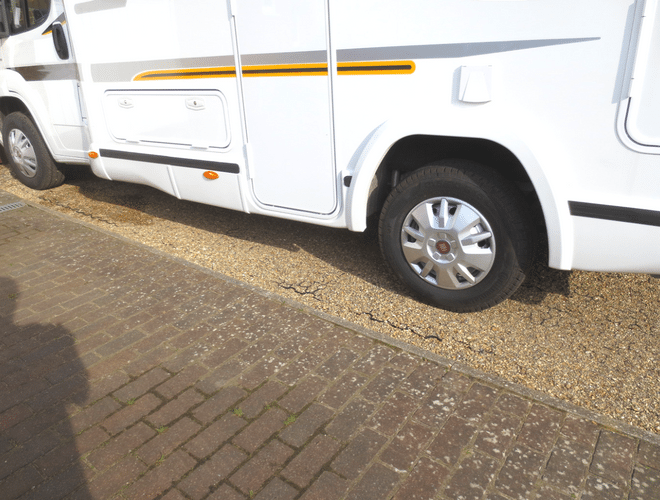 X-Grid Ground Reinforcement Grid