Jump To:
The Project
This case study comes from a past customer Brian who was looking for a solution to his surface problem. The turf leading to his garage was becoming very muddy and needed sorting before winter fully arrived. However Brian wanted to keep the natural turf look so needed a product that would allow grass to grow naturally through whilst still being supportive enough to stop the ground becoming too muddy. After researching for the correct product he found our website and our Grass Reinforcement Mesh which he ordered the same day! Brian received his mesh 3 working days later.

The Work
The laying of the Grass Reinforcement Mesh is rather straight forward. Brian simply unrolled the mesh and secured it in to the ground using metal U-Pins which ensure there is no movement when stepped or drived on. Brain repeated this until the entire roll was installed to his garage. This way he could drive or walk to the garage without potentially damaging the turf. A simple yet extremely effective installation for Brian.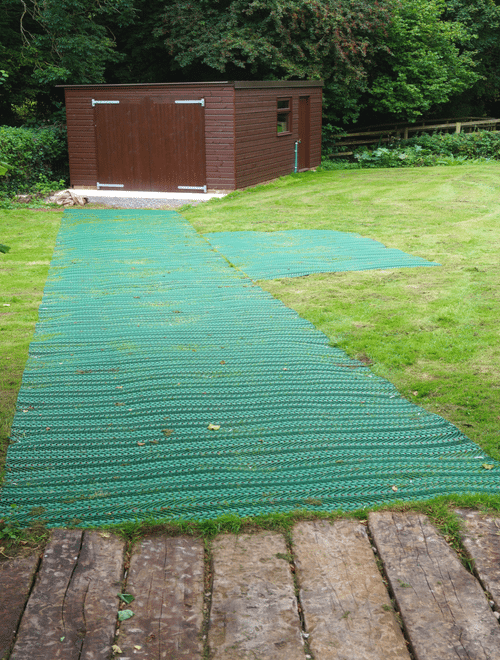 Conclusion
Brian was and still is incredibly pleased with the Grass Reinforcement Mesh and how it has performed so far. As you can see from the below image and the featured image the mesh is almost invisible once the grass has grown through. So you will achieve the natural look with the added support.
A huge thank you to Brian for the images and information to allow us to create this case study, should you have questions regarding our products or photos and information to share with us like Brian then please do contact us.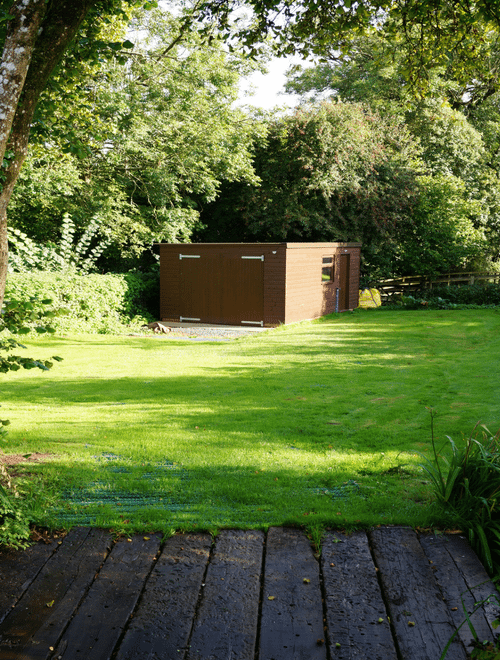 Grass Reinforcement Mesh Rolls