This latest case study is from Phil who was looking to install a new large wooden shed in his garden. Before the installation, there was just grass in the corner of his garden which you can see on the image below. Phil didn't want to use any hard landscaping techniques that would not be permeable so decided to search around for a suitable product that was easy to install, permeable and could be relocated if needs be. Read on to see what product Phil decided to use: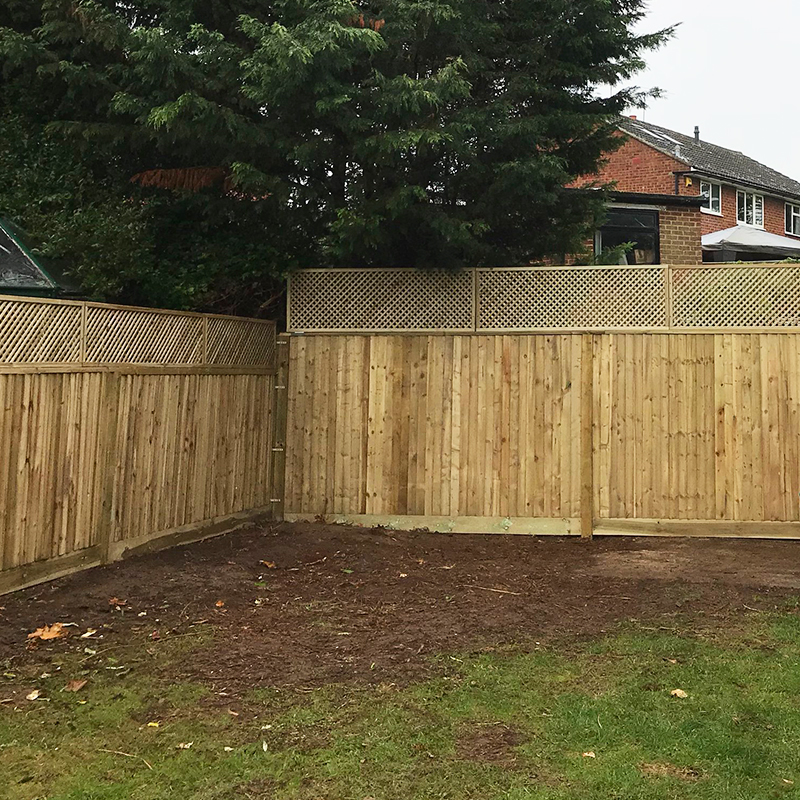 Choosing a Plastic Shed Base
Phil began researching online to find an alternative base solution and after not long came across our website and our fully recycled plastic shed base. He started reading up on our bases many benefits such as:
Being able to hold up to 420 tonnes per square metre
Being 80% open structure and fully permeable
Lightweight & easy to install with a simple slot and peg system
UV & Weather Resistant
Phil was so impressed with the base that he ordered enough Plastic Shed Base Panels to create his foundation the same day. His order was processed the next day and arrived at his home just a few working days later via pallet delivery.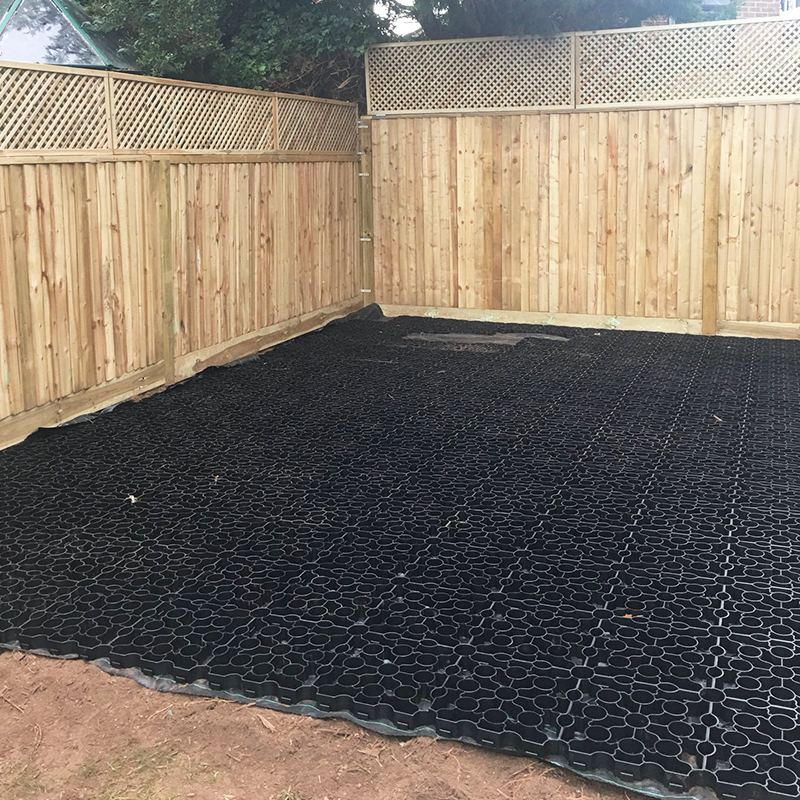 Installing a Plastic Shed Base
With his shed base on a pallet at his home, Phil could begin his installation whenever he wanted instead of on a contractors decided day or a sunny day when any liquids can dry and set. Phil began his installation just a few days later, he started by digging down slightly into the existing ground and disposing of the excavated turf and soil. From here Phil began levelling the left over ground to ensure the ground would be flat and solid for his plastic shed base to sit on. With the ground level, Phil laid and secured a sheet of Shed Base Membrane which is used to stop any unwanted weeds or plants from growing up and through your base whilst still allowing any water to drain away naturally.
On top of the membrane Phil began laying his 16ft x 11ft Plastic Shed Base. Starting in one corner and laying one panel at a time, he simply connected each piece of the base together as he went along using the specially designed slot and peg system. He repeated this until the entire area was covered. Once the base was laid, Phil back filled the entire base was gravel (around 8kg of gravel is required to fill each panel) and began working on installing wooden sleepers to surround the newly installed base.
Finally, with the base complete, Phil's shed could be installed and then start being used! You can see the finished project in the photos below and we all agree it looks fantastic!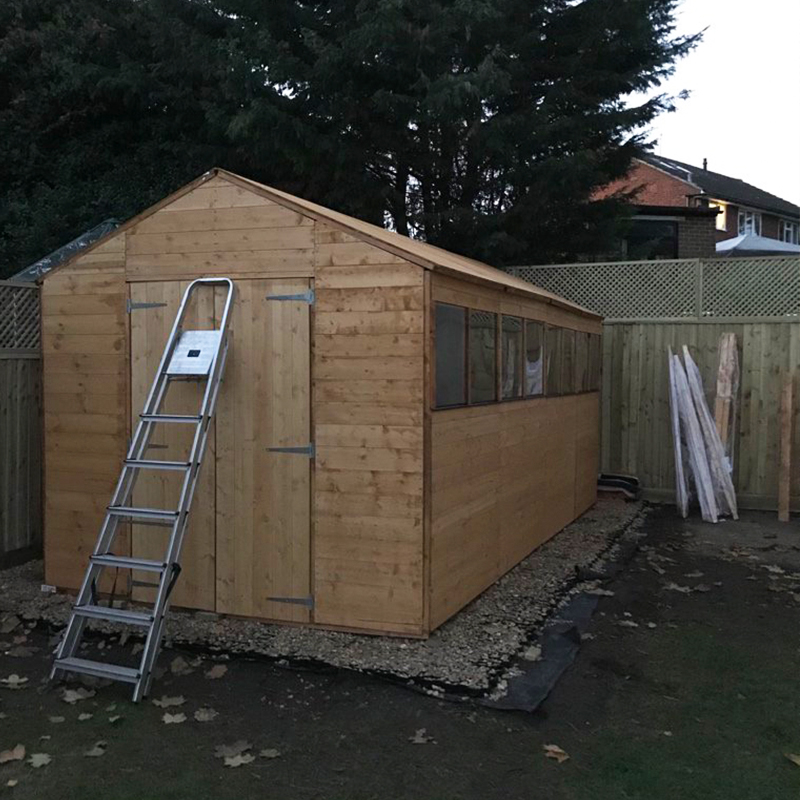 Conclusion
Phil and his wife are very pleased with their new shed and fully recycled plastic base. They enjoyed the process so much they tweeted throughout the project with updates of how the installation was going!
A big thank you to them both for using our plastic shed base and for then sharing the photos of their installation with us. Should you have any photos to share or have questions regarding our bases or other products then please do not hesitate to contact us.